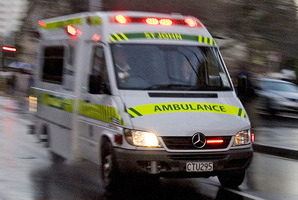 The death of a Japanese glider pilot at Omarama in 2009 will not be subject to further inquiry, Otago-Southland coroner David Crerar has ruled.
Ichero Murai (53), a Japanese tourist, died on Mount St Cuthbert while gliding on February 27 three years ago.
An investigation carried out by the Civil Aviation Authority (CAA) and a postmortem report by a pathologist satisfied Mr Crerar there was no need for any further inquiry.
He issued formal notification of his decision, stating the causes of death were chest injuries (multiple rib fractures, ruptured aorta, and heart with haemorrhage into chest cavity), as well as head and limb injuries.
Mr Murai was an experienced glider pilot, training for a mountain flying qualification, and was in the front seat of a two-seat glider when as the pilot he failed to gain altitude after being released from a tow plane.
Against the instructor's advice, Mr Murai attempted a turn towards approaching terrain to gain height, Mr Crerar stated.
Examination of the wreckage showed the glider was in a right-banked turn when it struck sloping ground on Mount St Cuthbert.
The glider's nose section took full impact and the cockpit disintegrated.
The CAA's investigation concluded both Mr Murai and the instructor seated behind him were appropriately licensed, experienced and fit to carry out the flight, and the glider was airworthy.