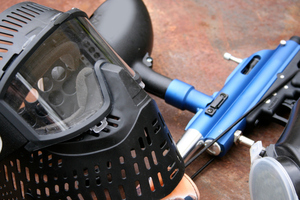 A teenage cyclist was shot by a man armed with a paintball gun or airgun in Christchurch last night.
The 15-year-old was attacked on Dyers Pass Rd in Cashmere by a man who was standing up through the sunroof of a passing vehicle.
Senior Constable Logan Steele said three rubber balls like the ones used in paintball guns or airguns were found at the scene.
He said the vehicle the man shot from was a light-coloured station wagon.
Police want to speak to a woman wearing pink jogging gear who asked the boy is he was okay soon after the incident.
The boy was unhurt.
Two 16-year-olds were arrested after a paintball attack on a pedestrian in Christchurch early on Saturday afternoon.
The 17-year-old was hit with several paintball rounds and received injuries to her body and face.
Police said last night they did not believe the incidents were linked.
- APNZ