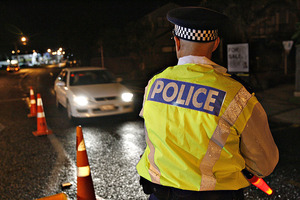 A 23-year-old Taupo man has been caught drink driving twice in the space of 14 hours, police say.
The man was tested at one-and-a-half times the legal breath-alcohol limit when his car was stopped a first time in the early hours of Saturday morning, police said.
He was stopped a second time 14 hours later and breath tested again.
Police said that test showed he was at more than twice the legal breath alcohol limit.
Senior Sergeant Fane Troy said the man's actions had put lives at risk.
"Being caught twice in a short period, especially when his second breath reading was higher, is of concern. Individuals, whänau and friends need to take care of each other to ensure people don't drink then drive putting people at risk."
The man appeared on two charges of driving with excess breath alcohol at Taupo District Court today.
He was bailed to appear again on May 9.
- HERALD ONLINE