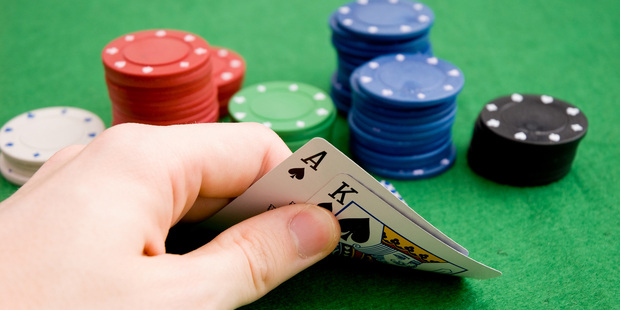 Photo / Thinkstock
An investigation has been ordered after an aged-care worker took a dementia patient to SkyCity Casino - and lost her.
Marie Palman, who has fronto-temporal dementia, which is similar to Alzheimer's, wandered away from her carer at SkyCity's exclusive Diamond Lounge.
It was their sixth visit in as many weeks.
Marie's condition became noticeable about five years ago.
The incident occurred on Monday March 5, but the Herald on Sunday understands the carer had been at the casino for about 14 hours from midday on March 4 and had returned to the casino with Marie 12 hours later.
Marie, 62, made it home alone on a bus almost 10km to Birkenhead while casino staff searched the premises and combed CCTV footage.
In a statement, the casino said it contacted the police immediately.
"Our security teams quickly ascertained she had left the premises into Hobson St. SkyCity remained in contact until we were assured she was safe, including contacting the missing woman's husband and the trust several times."
The carer is employed by Rodney North Harbour Health Trust, which has disciplined her and she no longer provides care for Marie. But after this newspaper made inquiries, the Waitemata District Health Board ordered a review.
Board funding manager Tim Wood said: "The DHB has asked for a full investigation by the Rodney Health Care Trust into this event and has also asked them to review the training of new care workers.
"The services the trust provides should be delivered exclusively within the home environment," he said.
Marie's husband Andy Palman said the carer had asked him whether she could take Marie to the casino and he'd agreed.
But the health trust's manager, Margaret Brill, had been told Palman suggested the outing as it was a place with which his wife was familiar.
Palman said neither he nor his wife had even been to the casino before the carer - aged in her 70s - suggested it for outings.
"The carer said: 'Oh and by the way, I'll take her to the Diamond Lounge because I can have my lunch there for free and Marie can have a nibble as well'.
"I said 'Yeah that's fine'. It didn't register as meaning that she was some kind of club member up there."
Andy said the carer had told him she'd been in the toilet when Marie bolted.
Although Palman agreed to the outings - every Monday for six weeks - he was seriously concerned the pair had been separated and it seemed to have taken the carer some time to raise the alarm.
Palman said his wife claimed to have wandered up and down Queen St, looking for her carer.
"She said 'I knocked on all the doors, one after another, shop after shop, asking if they'd seen [her]. I realised I'd lost [her] and somehow I needed to get home'."
Palman's phone had been switched off and just when he was alerted to the crisis by four or five messages from SkyCity and a call from the health trust, Marie came wandering into the house.
Brill said the casino outing was inappropriate and the carer had been reprimanded.
"She had not been with us for a very long time and did not realise that she should have taken instruction from us rather than from the husband."
The caregiver was still working for the organisation.