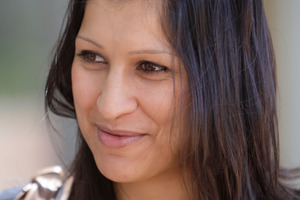 A Hamilton woman has been named Miss India New Zealand 2012.
Indian-born Anamika Singh, 26, beat 20 other finalists at a pageant in Auckland for the crown.
The pageant is open to New Zealand residents or citizens with Indian heritage. It was the first time Miss Singh has entered a pageant, encouraged by a friend.
"I entered wanting to immerse more into my Indian culture," she said.
"I grew up in Rotorua and consider myself a Kiwi."
To win the event she had to pass three stages including a sari round, western outfit round and question and answer round.
Ms Singh said her question for the final round was about what the experience had taught her.
"I answered that it has taught me about my Indian culture and the balance I can have between Indian and Kiwi culture, having the best of both worlds," she said.
"I remember talking about the confidence and dedication it gave me also, I really enjoyed it."
Ms Singh said she was surprised to win the pageant, being the oldest competitor.
"The cut-off was 27 and I'm 26 now - I thought that was a bit old for a beauty queen."
Ms Singh will be travelling to Malaysia in June to participate in the Miss India World 2012 pageant.
She said she moved to Rotorua from India at a very young age and her parents still lived in the city, although she is now a lawyer in Hamilton.
For more articles from this region, go to Rotorua Daily Post