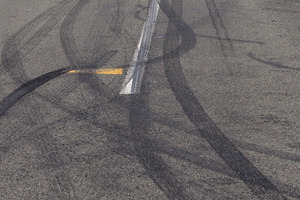 A group of boy racers have been arrested and had their vehicles impounded after allegedly doing burnouts at their friend's funeral in Upper Hutt.
Police said the four men, aged 18 to 27, carried out burnouts as their friend's funeral procession made its way to Akatarawa Cemetery on March 12.
They were arrested and charged with dangerous driving and sustained loss of traction after police executed search warrants at properties in Upper Hutt early this morning.
Three vehicles were impounded and a stolen car and car parts were recovered.
Inspector Mike Hill said the men had disrespected the dead with their actions.
"I'm not aware of there being any part of our behaviour or our psyche that would make it okay to behave in such a disrespectful way in a place where people are trying to honour their dead. It was disrespectful on so many fronts.
"We have absolutely zero sympathy for this."
One of the four arrested, a 21-year-old Birchville man, was also charged with cultivation of cannabis, possession of cannabis, possession of ammunition and theft of a vehicle.
Inspector Hill said the burnouts were carried out at a time when schools were finishing for the day.
Boy racers did not understand their actions put them "one step away" from making a deadly mistake, he said.
"Holding a driver's license does not make anyone an expert driver [or] able to define the laws of physics. We do not want any needless deaths or injuries on our roads."
The four men will be scheduled to appear in Upper Hutt District Court.
Their vehicles will be impounded for 28 days, after which their cars can be released if storage fees have been paid.