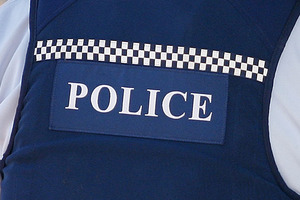 A 39-year-old man has been arrested after being caught carrying a "bonanza" of weapons, drugs and cash in his car at Dairy Flat north of Auckland.
Police said the man was taken to Orewa police station for questioning after he was spotted acting suspiciously on State Highway 17 at 3:40am on Anzac Day.
Officers who searched his car uncovered methamphetamine, almost $12,000 in cash and a taser stun gun disguised as a cell phone, police said.
Another bag found in the boot of the car contained $170,000, a loaded 9mm pistol and pre-cursor chemicals used in the manufacture of methamphetamine.
The arrested man was set to appear in North Shore District Court today charged with possession for supply of methamphetamine, possession of a pistol, possession of a restricted weapon and failing to stop for police.
The offences carry a maximum sentence of life imprisonment.
- HERALD ONLINE