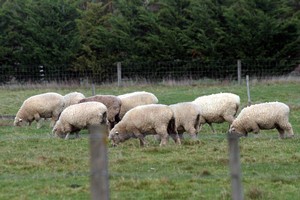 A man suffered a suspected dislocated hip after he was struck by a sheep in Hawke's Bay yesterday.
The 64-year-old is understood to have been hit by a sheep on the charge while helping to draft a mob of sheep on a farm near Omakare, east of Waipukurau.
The Lowe Corporation Rescue Helicopter airlifted the man to Hawke's Bay Hospital for treatment.
- Herald Online staff