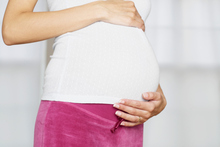 A man who was fired after he used a company vehicle to help out his pregnant partner has been awarded more than $6000 by the Employment Relations Authority.
Wellington man Terry Mallia, who worked as a removal packer for NZ Van Lines for 10 years, was sacked after his pregnant partner locked her keys in her car and couldn't get into their house.
Responding to her call for help, Mr Mallia went in a company vehicle to his home in Upper Hutt without telling his employer.
After letting his partner into the house, Mr Mallia then drove to Plimmerton to pick up a radiator he had bought on Trade Me for himself, before going back to Wellington to work.
The company had been monitoring his whereabouts via a GPS system.
While the trip home for "personal business" was the tipping point, Mr Mallia claimed his relationship with his employer "went downhill" seven years ago when he became a union delegate.
He claimed he was issued with his first written warning in 2010 after he used a company vehicle to visit his union's office.
A final written warning was issued to Mr Mallia in 2011 after the company accused him of trying to "wind up" a contractor.
Mr Mallia allegedly pulled up the handbrake of a moving truck belonging to JETS, he claimed it was in response to a truck coming out of a driveway. The company claimed he pulled the handbrake to annoy the truck's driver.
Authority member Michele Ryan found that the company's processes in letting Mr Mallia go were flawed and it had not followed proper procedure.
While his first warning was not found to be procedurally unfair, the manner in which the second two incidents were dealt with were found to have had "procedural flaws".
While she agreed Mr Mallia was justified in his grievance of unjustified dismissal she said she had also found that he had "contributed to the situation which led to his dismissal".
Although Mr Mallia asked the authority to consider reinstatement, the authority did not see it as a "practicable and reasonable" thing to do.
Instead it ordered NZ Van Lines reimburse Mr Mallia for three months' pay, a total of $4939.60, and $1250 for being "humiliated" by the dismissal.
- APNZ