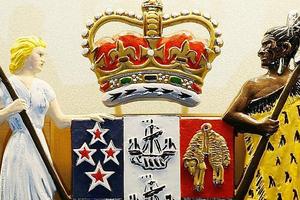 A man who allegedly caused Stewart Paul Kingi to fall to his death from the balcony of an Auckland apartment in March 2010 has appeared in court.
Barry Harwood, who is on bail, was expected to enter a plea to the manslaughter charge when he appeared in the High Court at Auckland this afternoon.
Instead his lawyer, James Boyack, asked for the matter to be adjourned for one week to give him time to prepare a bail application, which would be used should Harwood be remanded in custody after entering a plea.
According to police, Harwood and Mr Kingi had been drinking together all day before the latter wet himself.
Harwood allegedly got into a "physical altercation" with Mr Kingi, and is accused of pushing him off the second storey balcony of the apartment in Pt England.
The court was previously told that police allege "the victim was clinging to the balcony" and Harwood allegedly "prised his fingers off and he fell to his death".
Justice Mary Peters further remanded Harwood on bail.

- APNZ