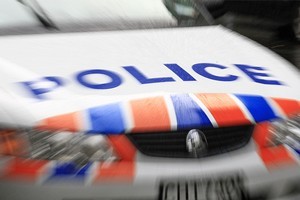 Police have released the name of a man died in a jet-boat accident on the Waimakariri River in North Canterbury yesterday.
Leslie Grant Stirling, aged 44, of Christchurch, died when the jet-boat he was in flipped, trapping him underneath.
Senior Sergeant Mike McRandle of Rangiora Police said Mr Stirling and his brother had gone into the river at Woodstock, upstream from Oxford, on Sunday morning.
"During the afternoon it appears the boat has become stuck in shallower water and it has taken the two men some time to free the boat," Mr McRandle said.
"At some point the boat has come free and travelled downstream, with just Mr Stirling inside it.
"His brother lost sight of the boat but subsequently heard noises from downstream. When he found the boat a short time later it was upside down and Mr Stirling was trapped inside.
"Mr Stirling's brother was able to free him after about 10 minutes, and attempted to resuscitate him."
Mr McRandle said emergency services were called about 7.55pm. St John ambulance arrived but Mr Stirling was pronounced dead at the scene.
Maritime New Zealand are assisting with investigations into the incident.
- Herald Online staff