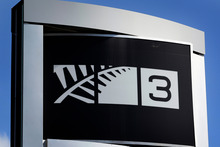 Students competing in the annual Stage Challenge will miss out on national and global competitions after news that it won't be televised this year.
Both TVNZ and TV3 have declined to pick up the broadcast, making this year the first the competition won't make it onto television screens in its 20-year history.
Last year TV3 broadcast the event on Channel Four, but said unresolved issues meant they wouldn't be picking it up this time.
"Unfortunately there have been some issues between the event organisers and the television production side of things which have not been able to be resolved to our satisfaction, so we have regrettably declined to support the television production," said a TV3 spokesperson.
The decision means that New Zealand students won't be able to hold a national competition because the judging for the national competition is done by watching the broadcast.
No winner also means no entry in the Global Rock Challenge.
Gina Rogers from NZ on Air, which has funded the broadcast for the last 20 years, said there is nothing it could do.
"We're disappointed, we would have liked to have seen it go free to air television but there wasn't a broadcaster attached to the application."
Stage Challenge producer Helen Sjoquist believed the breakdown could be attributed to specific screening requests made by organisers, rejected on the grounds that the times didn't suit TV3.
They heard nothing more after that and Mrs Sjoquist says it is now too late to do anything about it.
"The news is pretty sad for all the students, who put a lot of time and effort into the performances."
Sad too for Christchurch, where event organisers say there has been an unprecedented response, with 30 schools putting their hands up to enter.
Amanda Greatix, a teacher at Ohoka School in Christchurch, said the news was a blow to the students, 40 of whom relocated to the school after the February 22 earthquake.
"Stage Challenge and being able to perform on TV is their time to shine - they have been able to put the earthquakes aside and put 100 per cent into their performance.
"A huge part for the kids is the fact that they get to see themselves on television, and they are absolutely gutted that after all their hard work this is not going to happen."
The students, aged 9 to 13, had been coming into school an hour early every day for a whole term, she said.
Avondale College student Joel Walsham, 17, has set up a Facebook page "Save our Stage Challenge" to put pressure on TV3 to change its mind.
"Ideally we'd like for either another broadcaster to pick it up, or for TV3 to reverse the decision so we can have a national competition."
As his school's stage challenge director, Joel said the performance had been 18 months in the making.
"New Zealand schools have been working really hard this year so it's really gutting."
Stage Challenge will kick off in Invercargill on May 4.
- APNZ
By Cassandra Mason

Email

Cassandra