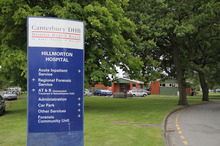 A woman who hid the body of her dead baby and later killed a newborn child was let down by agencies meant to help her, her father says.
But agencies that intervened after the first child's death claim they could not have done anything more to prevent the tragic circumstances that followed.
The 29-year-old woman, who is now being held "for the foreseeable future" in Hillmorton psychiatric hospital in Christchurch, was this week sentenced in the High Court for smothering her newborn daughter and then hiding the body in a shopping bag in her wardrobe.
At the time she committed the infanticide in 2010 the Christchurch woman was under court-imposed supervision for concealing the body of a previous baby she gave birth to - but was hiding the fact that she was pregnant again.
The woman, whose name is suppressed, is now having contraceptive injections and is required to tell authorities if she becomes pregnant.
"We do feel she was let down," her father said. "All the systems were meant to be in place."
He felt she should have been pregnancy tested while in care so she and the unborn child could have been protected. He and his wife partially blamed themselves for failing to see it.
Representatives of the Canterbury District Health Board, Community Probation Services and Child, Youth and Family all had dealings with the woman and all said they had done all they could under the circumstances.
The High Court heard the woman had three living children. Two had been adopted out and she had only intermittent contact with the third.
The woman's father said her care was now much better.
By Jarrod Booker

Email

Jarrod