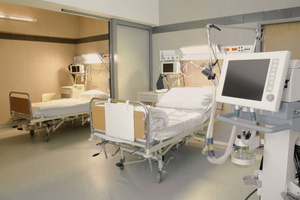 A 10-year-old boy was seriously hurt and needed surgery on his spine after an accident during a kids' motorbike event.
Matthew Scott was flown to Starship Hospital after the accident at the Honda Kids Campout at Ponatahi near Carterton.
Another boy, also 10, received a broken arm after colliding with the injured rider.
Matthew was transferred from a surgical ward to an orthopaedic ward yesterday, a Starship spokeswoman said.
His mother, Catherine Scott, who is in Auckland with her son, said he received a serious injury but was now doing okay.
"We're just taking things day by day," she said.
"When he gets back home he'll be a while recovering but he's on the mend."
Mrs Scott did not know how long Matthew would be kept in hospital.
The bike event was held on farmer Marshall Jury's property. He said the accident was "just one of those things".
"He's fallen off and the next rider has come over the brow and just happened to clip him."
Mr Jury said he had hosted the Easter weekend event for the past five years and there had been very few accidents in that time.
"It's professionally run and gives the kids from town a chance to let loose," he said.
The children who took part were aged 12 and under, he said, and rode bikes from 50cc to 125cc, depending on their age.
The other boy involved in the accident broke his arm. His mother, Mary Cook, did not want to comment other than to say it was an accident.
The Honda Kids Campout Series is run by Nelson company Power Adventures.
Greg Power, a director and shareholder in the company, said he did not want to talk about the accident and hung up.
A statement released by Power Adventures before the event said riding was on easy-going farm paddocks and farm tracks and the course was short but interesting.
The camp was run in conjunction with Langlands Motorcycles.
Langlands spokeswoman Amber Greenfield said more than 150 adults and children attended the weekend.

For more articles from this region, go to Wairarapa Times-Age