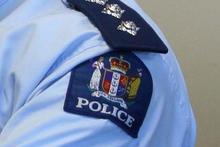 Police want the public's help in flushing out a fire bug who is at work in the Ashburton Domain.
Four fires in public toilets at the domain have been lit in the past couple of weeks and domain officials and police are concerned.
Ashburton District Council parks and recreation horticultural co-ordinator Rhonda Gallagher said domain staff worked hard to keep the domain and the town's public areas beautiful and it was disheartening when people had such destructive attitudes.
"We've had four fires in four toilets in three different blocks and we suspect it's the same person responsible for them all," she said.
The first fire was lit on the Thursday before Easter Weekend, April 5. The had been none since last week though.
While domain staff often found remnants of toilet paper having been set on fire in the domain toilets, these fires had been different. They had given off intense heat.
"The intensity of the fires has cracked two toilet bowls," Ms Gallagher said.
And when they did damage like that they were costly in terms of taking up the time of domain staff, and when it came to repairs.
"And potentially it can cause a lot of damage to some buildings that we really want to keep," she said.
Each of the fires had gone out themselves and had been discovered later; they had not required the attention of firefighters.
The fires have been reported to police and the hunt is now on for the fire bug.
And to find that person, or the group, responsible they're calling on anyone with information to come forward.
They want to hear from anyone who may have witnessed any suspicious activity in the vicinity of the domain.
By Erin Tasker of the Ashburton Guardian