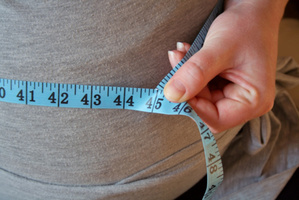 The fitness of an ageing and less physically active police force is a "concern", a University of Otago report notes.
Police officers are required to pass a Physical Competency Test (PCT) every two years, with those successful able to receive a biennial payment of $1408, which is part of their total remuneration.
A Police-commissioned review of the test was completed by the University of Otago School of Physical Education last year.
That review concluded the test, which had not changed much in 25 years, required little alteration. However, the same could not be said for those undertaking the test.
"The fitness of an ageing and less physically active police force is likely a more significant concern for the New Zealand Police," the report noted.
Fewer early retirements and lower staff turnover had resulted in an ageing police force, which had gone from an average age of 34 for a constable in 1999 to 39 in 2010.
"The paradox is that for the remainder of their work time police work is not physically active enough to adequately maintain fitness."
Seventy-one volunteers - 38 police employees and 33 participants from the general population - took part in the Otago University study, which was restricted to under 50's..
The study found a good level of aerobic fitness was needed to complete the test comfortably, while those with lower aerobic fitness and a higher body mass needed to work harder to achieve a pass.
Otago researchers recommended participants undergo regular assessment of cardio risk factors, address issues of fairness, improve compliance, standardise equipment across all regions.
Police were also recommended to consider a more comprehensive approach to physical activity, and introduce modifications to the PCT course.
Changes to the test include eliminating the trailer push, and focusing on shorter and intense runs.
Police Wellness and Safety manager Stu Duncan told the New Zealand Police Association's Police News that the current pass rate was about 93 per cent.
Those who did not pass were put on a remedial programme with a physical education officer, and in some cases an officer could be medically retired.
In August 2010 Stephen McCarthy (54) died of a heart attack after finishing the PCT in Whanganui.
A coroner's report recommended police adopt an active fitness programme in work time - to maintain staff's health, but this was rejected by police.
Information released to the Otago Daily Times shows pass rates from the test declined with each age cohort. Those officers aged under 20 achieved a 100 per cent pass rate last year, while those aged 55-60, scored a 71.8 per cent pass rate, and those aged over 60 scored 55.3 per cent.
Police Physical Competency Test:
- Push a trailer 10m
-Carry a car wheel 10m
- Run 200m
- Walk along a 1m-high, 5m-long beam
- Jump a 1.8m horizontal jump
- Run around cones for 30m
- Climb through a 1m high window
- Drag a 75kg dummy 7.5m
- Scale a 2m wall