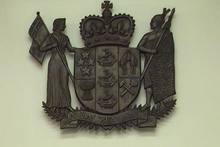 The Court of Appeal today reduced a Palmerston North woman's sentence after she was convicted of strangling a 62-year-old man.
The woman, who suffers from bipolar affective disorder, assaulted and strangled the man she believed had raped her when she was 15 and who she thought had also later sexually abused her teenaged son.
The man, who cannot be named, suffered a fractured jaw and nerve damage to his left eye in last year's attack.
He required plastic surgery to repair facial lacerations and after treatment in Palmerston North Hospital's intensive care unit, was transferred to Hutt Hospital where he underwent a number of operations.
The woman, who cannot be named, will serve only three years and eight months of the four years and seven months she was sentenced to. The order was made today after the appeal court found that the sentencing judge did not take into account the woman's mental health.
The order was handed down to reduce her original sentence by 11 months, but to keep the initial ruling of her being remanded to a hospital for the duration of her sentence.
Evidence was given that the woman and a male friend went to the victim's home and kicked his door down one evening last year.
Following the break in and while the elderly man was on the phone to police, the woman punched him in the face. After he fell, her co-accused then struck the man on his head four times.
As the man lay bleeding, the woman placed a rope around his neck and started to strangle him. He narrowly avoided death when the woman released the noose and left his home. Palmerston North police arrived on the scene soon after, and found the man slumped bleeding on the floor, still with the noose around his neck.
According to a psychiatrist's report, the woman was suffering from delusions.
- APNZ
By Justin McCabe of APNZ