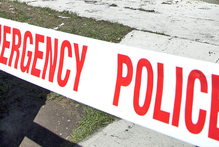 Two adults and two youths have been arrested after they attacked two teenage girls with a knife in West Auckland on Friday.
The attack took place at Pukematakeo Summit on Scenic Drive in the West Auckland suburb of Swanson.
Police said the victims - aged 14 and 15 - had to be treated in hospital for their injuries, although they were not considered to be life-threatening.
The attackers, three females and one male, will appear in Waitakere District Court today to face charges of wounding with intent to injure.
The inquiry has been referred to the Youth Aid section for investigations and the police are not seeking anybody else in relation to the incident.
- HERALD ONLINE