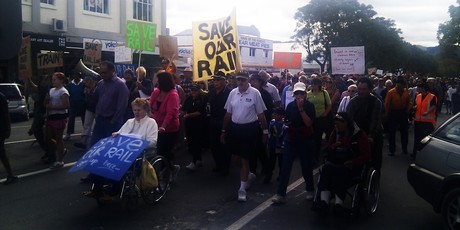 Over a thousand people have marched in support of Gisborne maintaining a rail link with Napier.
The protesters are campaigning to have the storm-damaged Gisborne to Wairoa section of the track repaired, and reopened.
Repair costs are estimated at more than $4 million.
It may not have been the biggest or loudest protest Gisborne's ever seen, but the point was clear. A diverse crowd walked to the railway station singing "we've been working on the railroad". Locals have signed a petition calling for Government to "save our rail".
The rail line is seen as a vital part of the region's future.