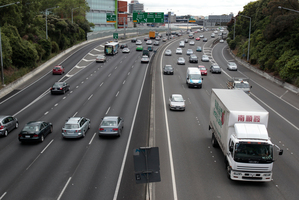 Police are relieved at the relatively good start to the long weekend on the roads.
So far there hasn't been a fatal accident, and the worst was on Good Friday when a man driving a light truck went off State Highway One near Turangi.
He remains in a critical but stable condition in Waikato Hospital.
Acting road policing manager Rob Morgan has no intention of easing up on drivers over the rest of the break.
"We just remind them that the 4km tolerance still applies for the whole weekend, that police are going to be out there doing check points and we're doing random stopping for breath testings."
Booze buses were out in the major centres last night.
- NEWSTALK ZB