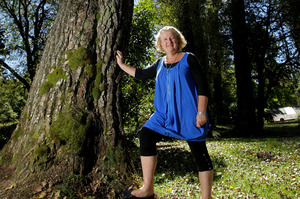 Chainsaws will destroy what a devastating eruption couldn't, as the operators of a Rotorua tourism attraction are forced to fell some of New Zealand's most historic trees.
The cluster of 50m Aspen poplars that have stood for 126 years at the Buried Village of Te Wairoa, near Lake Tarawera, are to come down next week after becoming safety hazards.
Several had fallen around the village over recent years, the latest crashing through the middle of a display hut during a storm last week.
Pam McGrath, who owns the village with husband Pat, said the towering poplars - thought to be the tallest in Australasia - were an important piece of the history of Te Wairoa, which was buried in ash and mud during the 1886 Tarawera eruption.
About 250 people, including villagers and tourists, were caught in the falling debris, and two tourist hotels, two stores, a school, blacksmith and a bakery were among buildings destroyed.
Within months the poplars, planted as posts to mark out sections, began to appear from the mud as trees.
The poplars locally symbolised the meeting of Maori and European cultures.