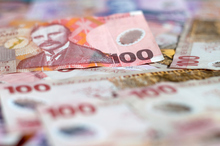 More than 27,000 people spent $8 million in Waikato during last year's two-month Rugby World Cup.
Hamilton City Council laid the event on within its $2 million budget with $61,000 to spare, indicate figures which will be presented to councillors at a finance committee meeting tomorrow.
Largely compiled by project co-ordinator Karen Watkins, the report highlights the financial and economic impact of the tournament.
A letter attached to the report from Rugby World Cup 2011 chief executive Martin Snedden said it was clear Hamilton would do an excellent job of hosting Fifa Under-20 World Cup 2015 matches, if it were allocated any.
Councillor Dave Macpherson said Mr Snedden's letter and the council's showing it could compete in hosting such events was a "feather in our cap".
"One of the secrets to that from our point of view was the partnership between elected councillors, who were pretty involved, and the staff and the sponsors in the community.
"It says we can do it and if we really do our homework we can get the finances right.
It shows they don't have to run over budget just because they're big events."
Hamilton hosted three World Cup pool matches, including an All Black game against Japan, as well as six teams including the All Blacks, who stayed in the city for almost a week.
The city's budget of $2.02 million comprised $768,000 from the council, $816,000 from Rugby New Zealand and $442,000 from Perry Group, regional councils and accommodation providers.
Of 27,290 people estimated to have visited Hamilton, just over half were international visitors, spending on average about $415 each on:
Restaurants/cafes/bars/event food and beverages - $174
Accommodation - $120
Shopping - $37
Activities/attractions - $30
Transport - $26
Groceries/liquor stores - $25
Domestic visitors by comparison spent an estimated $159 each.
A survey of people's experiences of Hamilton showed 89 per cent of respondents rated the city between seven and 10 for overall experience.
"Friendliness and support from locals, ease of transportation and getting round the city were factors that increase people's positive experience of Hamilton," the report said.
However they were generally not aware of what they could do while in Hamilton, and international visitors suggested an information kiosk could have been set up in the official fan zone and accommodation providers could have had more tourism information.
Despite that, more than 70 per cent of international visitors went to attractions in Hamilton or Waikato, including the entertainment precinct (45 per cent), shopping areas (20 per cent), Waitomo Caves (17.5 per cent), Hamilton Gardens (17 per cent) and Hobbiton (12 per cent).
Only 48 per cent of domestic visitors went to attractions in Hamilton and the Waikato.
Anecdotal feedback from Waikato councils was that their towns did not attract the number of tourists they were expecting, although campervan visits to Raglan, Waitomo and Matamata were high.
The report identified several challenges including a costly council mistake which resulted in it having to pay $410,000 for new floodlights at Waikato Stadium at the last minute or risk losing its Rugby World Cup fixtures.
Employing a full-time volunteer co-ordinator instead of using a volunteer to oversee the city's 350 volunteers was also recommended.
Tourism opportunities, such as the region's ability to influence travel agents, fell short because Waikato lacked a regional tourism organisation for four years before the World Cup.
And the report suggested the official fan zone could be ditched in favour of surrounding bars and restaurants being encouraged to promote themselves as areas where punters could watch the game.
Finally, it was recommended that sufficient resources be given to a broad economic-impact assessment including post-event surveys, business surveys and measures of visitor, operator and team spending.
By Natalie Akoorie

Email

Natalie