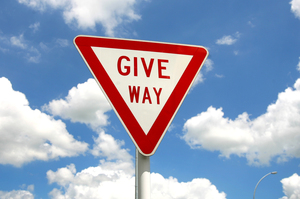 From 5am this Sunday, drivers turning right must give way to oncoming traffic turning left into the same street. Photo / Amos Chapple
Experts from the New Zealand Transport Agency joined us earlier today to answer your questions on the change to the give way rule. The changes come into effect this Sunday, March 25, at 5am.
You can replay the chat by clicking into the box below.