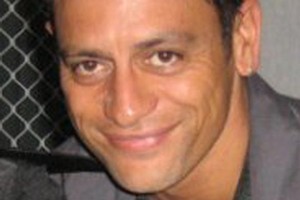 A 24-year-old man was arrested today in New South Wales and charged with the murder of New Zealander Tony Williams last Christmas.
Williams, formerly of Tauranga, was found dead by a friend and his wife at the Mermaid Waters unit complex just before 2pm on December 23.
The suspect is expected to appear in the Port Macquarie Local Court tomorrow, at which time Gold Coast detectives will apply for his extradition to Queensland.
"The arrest of the man is the culmination of a protracted and detailed investigation conducted by the Gold Coast CIB, the Queensland Homicide Investigation Unit and the State Flying Squad, in conjunction with the NSW Homicide Squad, over the last three months," Regional Crime Coordinator Detective Superintendent David Hutchinson said in a statement.
Mr Williams was the lead singer of a band, Sex 'N' Chocolate, that played weekly at a local nightclub. By day, he worked as an orderly at Gold Coast Hospital.
A post-mortem examination found Mr Williams had been beaten about the head and body with a blunt instrument.
His friend, Paul Thompson, who still sings in Sex N' Chocolate, told The Courier-Mail of Brisbane that Williams was greatly loved amongst his community. He "loved his life," Mr Thompson said.