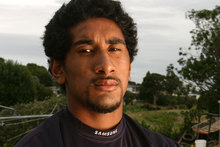 New Zealand rugby league star Sia Soliola has been left with serious facial injuries after an alleged bar attack in England. The Kiwi international was hospitalised and three men have been arrested after the incident outside a bar in St Helens where he is currently playing.
Police arrived outside the Imperial Bar at 2.20am Monday (local time) after 25-year-old Soliola and a 19-year-old man were found hurt, reports the St Helens Star newspaper.
Soliola was taken to hospital by ambulance and three people were later arrested on suspicion of assault and violent disorder.
Merseyside Police confirmed a 25-year-old man from St Helens was initially classed as being in "a serious but stable condition" with "serious facial injuries", the paper said.
St Helens rugby league club issued a statement which confirmed: "Sia Soliola has been injured as a result of an alleged assault."
The Star reported that the extent of the popular player's injuries, and how long he could potentially be out of action for, was not clear.
- APNZ
By Kurt Bayer @KurtBayerAPNZ

Email

Kurt