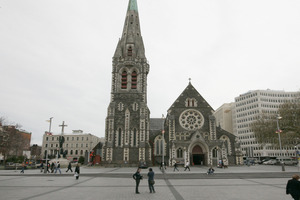 Christchurch people have been queuing this morning for a last chance to see the city's cathedral up close.
The red zone walkway opened up at 9am this morning, and will also be open next weekend.
he Bishop of Christchurch, Victoria Matthews, announced earlier this month the 131-year-old building will be deconstructed down to two or three metres.
The iconic building withstood the September 2010 earthquake, but was devastated in last year's February 22 earthquake.
Subsequent aftershocks in June and December prompted the decision to demolish the Anglican cathedral.