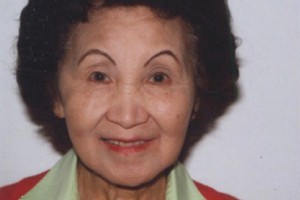 Park Fruit shop owner Rose Yin was a hardworking single mother who served the people of Grafton, including thousands of Auckland Hospital visitors, for almost 50 years.
Although her shop closed after she retired in 2007, the 87-year-old was still well known by many in the community as a kind and generous woman.
Ms Yin passed away in hospital on Saturday, a week short of her 88th birthday, leaving many saddened.
Fellow Grafton store owner Emin Cecil "Jimmy" Erdonmez bought his vegetables from Ms Yin's store. "Like many others in the Grafton community, I regularly shopped at Rose's. Because she was so friendly, many people who live and work around here knew her well. Park Road will not be the same without her."
Ms Yin's son Dennis Yin said she opened her Park Rd fruit and vegetable shop in the late 1950s despite facing many difficulties.
"She was a solo mother with a young son. It was really hard to find a bank which would loan us money."
Nevertheless, Mr Yin said his "self-starter" mother found the support they needed and opened the shop. She was also able to purchase a home further down the road which doubled as a boarding house, with the second level being rented out.
As her business grew, Ms Yin made several changes to her home and shop. In 1972, she transformed the downstairs of her home into two separate spaces. She moved the fruit shop into one and rented the adjacent space to Grafton Pharmacy. Upstairs was turned into a small flat for herself.
Mr Yin said changes in Grafton over the years had affected his mother's business.
"When I was growing up, Grafton was a suburb of old colonial homes and boarding houses. It was a fairly transient community, far different from what it is like today. My mother was a very hard-working lady, but it became increasingly difficult to compete with the supermarkets."