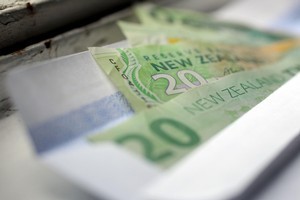 A total stranger sitting in the public gallery of the Rotorua District Court paid for the accommodation of a Slovenian man charged with not paying his bill.
Urosh Zupanc, 30, appeared in court before Judge Jocelyn Munro facing a charge of obtaining accommodation.
The charge related to Zupanc, who is from Slovenia, racking up a bill of $87 at a Rotorua accommodation provider between February 14 and 15 and not paying.
He appeared in court this week and was told his charge would be wiped if he paid the bill but he did not have the money. A member of the public sitting in court offered to pay it for him.
Zupanc's lawyer Gisele Schweizer told Judge Munro the member of the public paid the accommodation bill and had a receipt. Judge Munro withdrew Zupanc's charge because reparation had been paid in full.
"I think you're very fortunate that a total stranger has offered to pay that money for you."
Zupanc, who did not speak clear English, agreed with the judge.
The man, Lindsay Wilson, had been sitting in the public gallery when he offered to pay the bill. He did not want to talk to The Daily Post about his donation.
The man's donation comes just weeks after The Daily Post reported a Rotorua pensioner was humbled by the actions of a stranger who paid for his groceries when he found he was a bit short at the checkout.
Tony Grabrovaz went to Countdown on Fenton St recently to pick up a few items he needed, such as flyspray, bread, milk and a couple of packets of plain biscuits. Mr Grabrovaz knew he had only about $15 in the account to tide him and his wife over until their next pension was due.
However, when he got to the checkout, the bill was more than he had in the bank.
As he stepped to the side to sort what to leave behind, the next customer in the queue gave the shop assistant $20 to pay his bill without him knowing.
For more articles from this region, go to Rotorua Daily Post