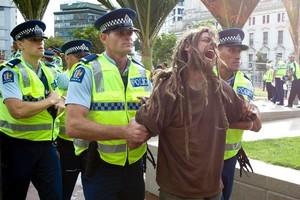 Auckland Council's bid to have Occupy protesters jailed or fined has been adjourned for three months.
The groups have been in court again today, following Council allegations the Occupy group breached a court order by repeatedly returning their tents to Aotea Square after they were ordered to leave.
Council lawyer Ross Burns says the hearing has been adjourned to give the Council time to personally serve some of the protesters with notices calling them to court.
There are currently no occupy tents in Aotea Square.