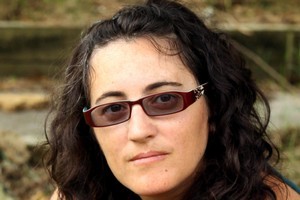 A dog owner is appalled at bungling and insensitive letters threatening to fine her if she doesn't re-register her dead pet.
After her dog Powder died in June, Auckland Council repeatedly tried charging Melody Borthwick to re-register the deceased ridgeback-greyhound cross. "The first incident was when I went to pay for the registration for my other dog. The council kept asking for Powder's registration."
Borthwick said she was disgusted with the tactless and insensitive approach of the letters. The latest note, received on January 20, said if Borthwick did not register Powder she'd face a fine of up to $300. "I was pretty irate by then."
She was also annoyed inspectors visited her property when she was away. There were no outstanding fees for her remaining dog.
Borthwick said Auckland Council eventually told her they had mistakenly registered Powder at two addresses, probably due to a technical error. But she said no one issued an apology until the Herald on Sunday called the council.
"Auckland Council apologises whole-heartedly for this mistake and any upset we've caused Melody as a result of it," said Carole Todd, Auckland Council's manager of licensing and compliance. "We do learn from our mistakes and therefore we intend to tighten up our processes to avoid this kind of thing happening again."
Borthwick believed the letters would end - and Powder could rest in peace - but she'd be watching her letterbox in upcoming months just to be sure.