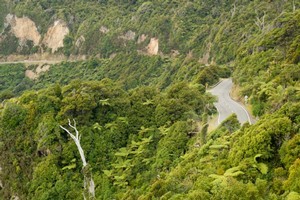 Some of the country's top scientists and scores of volunteers will crawl all over the West Coast's Denniston Plateau next month as part of a Forest and Bird 'bio blitz' in a bid to find new species to stop a large open-cast coal mine from going ahead.
Perth-based Bathurst Resources says the proposed Escarpment mine would be capable of producing up to 2 million tonnes of coal a year, creating 250 jobs.
It was granted consent last year, although commissioners said that was "not without some considerable reservations and anguish". It is now under appeal to the Environment Court.
Forest and Bird field officer Debs Martin said 70 or 80 volunteers had already signed up, including some top New Zealand experts in their fields including plants, lizards and beetles.
Denniston Plateau has 18 different ecosystems, and the giant snail patrickensis is endemic there. By looking among shrubs, rocks and humus, in six-hour shifts, Forest and Bird hopes to find more.
"It's not a mega forest so you don't get mega fauna, you get smaller things."
Because evidence in the Environment Court case has not yet been exchanged, Ms Martin said any new discoveries could be included in the appeal.
Forest and Bird wanted to get its case right from the outset.
Bathurst says it is not proposing to open cut the entire plateau. It says the coal is in "pockets" and in places will be mined underground.
- APNZ