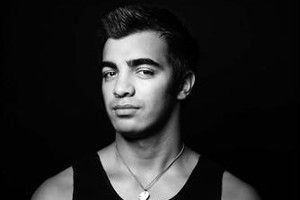 A soldier who fell into a coma after collapsing with heat exhaustion on a training run for the SAS appears to be responding to the love and support of his whanau who have flocked to his bedside, his sister says.
Lieutenant Alexander Teira Cowan, 25, collapsed while running in the Hunua Ranges near the SAS base in South Auckland on Wednesday.
His sister Tatiana Cowan-Greening said up to 40 well-wishers had come to see him in Middlemore Hospital.
"The whanau's just focusing on his recovery because he's responding to their support."
She preferred not to say how he was responding but said he was still unconscious. "On Wednesday he was dying but today he's improving. It's complex but he's improving. His health is improving."
The news that her brother had fallen into a coma was completely unexpected, she said.
"Our brother Teira is a fit, athletic young man. We're uncertain as to why he's critically ill."
Lieutenant Cowan was a committed goal-setter and a high-achiever who was a role model to others, she said. He joined the military straight after high school and had been in the army for six years.
The incident has sparked an inquiry into selection processes for the New Zealand Special Air Service.
Defence Force spokesman Major John Gordon said there was a robust medical plan in place for the training.
"When you have such rigorous and demanding selection processes there is going to be a risk of injury or medical issues," he said.
"The large proportion of issues would relate to physical injury as opposed to any sort of heat-related issues."
Army chief Major-General Tim Keating said an inquiry would review whether the selection process needed to change.
Major-General Keating said the selection candidates had set out about 1pm on Wednesday. The group was required to complete an 8km run in uniform while carrying equipment in a load-carrying vest weighing about 10kg.
About 2.20pm, the group were reaching the end of the activity when Lieutenant Cowan stopped and fell to the ground "where he became unconscious", said Major-General Keating. "He received immediate first aid assistance and an army medic commenced treatment within five minutes of his collapse."
- APNZ