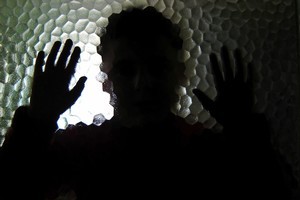 Police have released a description of a man who raped a woman in an Auckland park late on Wednesday.
Detective Sergeant Andrew Townsend said a 19-year-old woman was sitting on a seat in a reserve between Frobisher Way and Roscommon Road, Manurewa, around 11pm when four men approached her.
One man sat down next to her, he said.
"The male tried to talk to the female and proceeded to put his hand up her skirt," Mr Townsend said.
The man then carried the woman to bushes within the reserve, put her on the ground and raped her.
"The male kept his hand over her mouth throughout the attack. Once he finished, he ran away with the three other males who were watching the attack," said Mr Townsend.
The victim described the man as aged around 19 years old, around 5'5 tall with a Samoan accent. He was clean shaven and wearing blue coloured jean shorts, a black t shirt, and a black and yellow 'Steelers' cap.
The woman was unable to provide descriptions of the other three men.
Anyone with information on the incidents or knows the men responsible should contact Detective Sergeant Andrew Townsend on 09 353 0023 or Crimestoppers anonymously on 0800 555 111.
- Herald Online staff