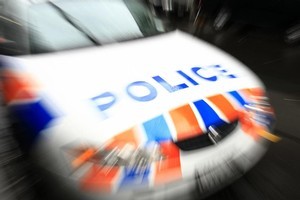 A 53-year-old was badly injured in a hit and run in Wanganui yesterday.
Senior Sergeant Lance Kennedy said the woman was hit as she crossed Rangitikei St about 8.50am. She was carried a short distance on the bonnet of the vehicle before she fell off in the middle of the road.
The car drove off without stopping.
A man at a nearby address said he heard the thud as the car hit the woman and turned in time to see it driving away. He didn't hear any braking or skidding.
The woman was conscious and in shock, and able to tell police she didn't see the vehicle coming.
She was taken to Wanganui Hospital with multiple internal injuries and a broken leg and underwent surgery yesterday.
The vehicle was described as a dark 4WD.
The hit-and-run is the second in Wanganui in a week.
Last Wednesday, a 53-year-old man was was hit by a purple 4WD travelling along Puriri St when it pulled out to pass another vehicle. He was taken to hospital with minor injuries.
A local man is helping police with their inquiries.