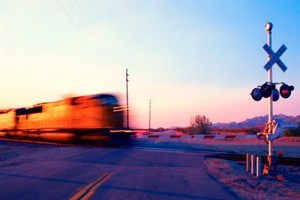 A 42-year-old man from Whakatane has been hit and killed be a train, just north of the Ohakune Railway Station.

At 5.25pm yesterday, Mark Andrew Barnfield was fatally struck by a northbound train about 500 metres north of the station.
Emergency services pronounced the man dead at the scene. The matter has been referred to the coroner.
- HERALD ONLINE