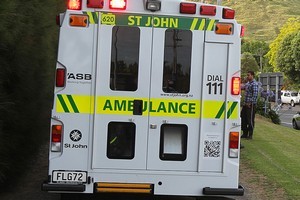 A Far North man has been badly burnt after an explosion in an abandoned car.
Emergency services were called to Whirinaki, South Hokianga, at 3pm on Tuesday when an abandoned car exploded near State Highway 12.
Police say a 26-year-old Whirinaki man was thrown from the vehicle by the force of the explosion, which left him with serious burns to his upper body.
He had also suffered internal burns from inhaling burning gases.
He was taken first to Rawene Hospital, then transferred by air to the burns unit at Middlemore Hospital in South Auckland.
Sergeant Pat Davis of Kaikohe said police were still trying to ascertain why the man was sitting in an abandoned car and what had caused it to explode.
It was possible that gas from an LPG cylinder found in the vehicle had ignited.
It did not appear that a clandestine drugs lab was involved.
Rawene fire brigade was called out to assist police and St John Ambulance.
For more articles from this region, go to Northern Advocate