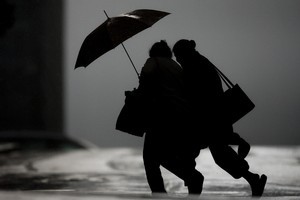 Nelson has been pummelled by more heavy rain overnight, causing fresh slips and evacuations in Nelson and Golden Bay.
Rocks Road remained closed between Richardson Street and Bisley Avenue this morning because of a slip.
Around 300 campers are looking for new accommodation, after being forced to quit Quinneys Beach when the Motupiko River burst its banks.
A break in the weather is on its way, with early rain expected to clear, leaving fine conditions.
- NEWSTALK ZB