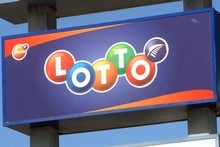 Two winners from opposite ends of the country are planning special New Year celebrations after claiming their $142,857 share of Lotto First Division.
A Whangarei woman says she got a huge surprise when she checked her ticket, bought at New World Regent, during a Boxing Day visit to the shops.
"I normally always check the Lotto numbers in the newspaper, but there were no Sunday papers because of Christmas, so I had no idea that my ticket was a winner.
"It was such a lovely surprise - the staff were really good and looked after me because I was a bit shocked.''
The woman plans to put her winnings in the bank but will splash out on some extra special champagne for her New Year celebrations.
"I am curious to see what flash bubbles tastes like, although I am very partial to my Lindauer,'' she added.
Meanwhile a Queenstown man, who bought his ticket at Wakatipu New World, had no idea he had won until he checked his ticket using a self scanner.
"The display flashed up that I was a First Division winner so I immediately got the woman behind the counter to check it again. She was very happy for me.''
The man says his immediate reaction was to feel "sick to the stomach'' with excitement.

- APNZ