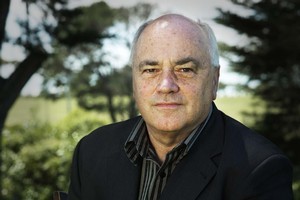 The Race Relations Commissioner has supported a historian's objections to the phrase "Maori child abuse".
"It's nonsensical to talk about 'Maori child abuse' rather than 'child abuse'," Joris de Bres said yesterday.
He was speaking after Auckland University of Technology history professor Paul Moon sparked debate by tagging the term "racist".
Professor Moon said the phrase was often used with good intentions, but he asked media and government agencies to stop employing it.
He acknowledged that Maori children suffered abuse at a higher rate than children of other ethnicities.
But despite that, the vast majority of Maori parents were not abusers.
"There is no such thing as Maori child abuse; there is just child abuse. By putting the word Maori in front of it, a stereotype is created which is inaccurate and dangerous."
It placed a stigma on all Maori, in the same way that Dalmatians, Chinese, Indians, Japanese and Polynesians had been stigmatised for periods in the 20th century.
Ngapuhi elder David Rankin disagreed with Professor Moon, and said the phrase was "an accurate reflection of what some Maori are doing to their children".
"Maori need to take ownership of the problem and stop trying to whitewash it. I am sick of academics trying to sanitise our behaviour.
"We come from a warrior race but colonisation has meant that we no longer have any battles to fight and we have too much time on our hands so that violent energy is not used up."
But Mr de Bres said the phrase "immediately implies that all Maori are somehow guilty of, or prone to child abuse, which is not true. I don't think it's taking us anywhere to racialise the concept. David Rankin's explanations are absurd."
Massey University professor of sociology Paul Spoonley said he had sympathy for Professor Moon's stand against the phrase.
"It suggests child abuse is routinely associated with being Maori. Do we ever see ... 'Pakeha child abuse' used in the same context?"
The danger was it could create a false perception about Maori as a whole - in the way Pacific Islanders had once attracted unduly great attention from immigration officials and police because of their being ethnically stereotyped as "overstayers".
Children's Commissioner Russell Wills would not be drawn on Professor Moon's views, but said long-term studies in Dunedin and Christchurch had shown that risk factors for suffering child abuse included poverty, parental drug and alcohol abuse, untreated mental illness and especially domestic violence.
Professor Moon said a double standard operated because media and government agencies never used "Pakeha corporate criminal" for white-collar criminals who were European New Zealanders.
ABUSE RATES
Hospital admissions of children after assaults, 2008-9, by ethnic group:
* Maori, 41 per 100,000 people
* Pacific, 22
* European, 11
* Asian, 9
Source: The Children's Social Health Monitor