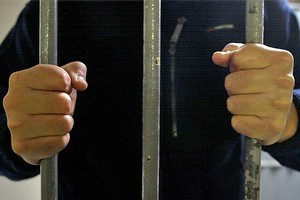 A man facing methamphetamine charges is spending Christmas Day on the run.
Randolf Terrence Bennett escaped custody after an appearance at Tokoroa District Court on Wednesday.
He was being escorted to a police prisoner truck about 11.30am when he managed to escape from a yard at the back of the court.
The 43-year-old was arrested the day before as part of a Bay of Plenty drugs operation.
Police believe Bennett, a slim, 1.8 metre tall European with short dark to greying hair, has links to the South Waikato and Tokoroa area.
"It's highly likely that he is being helped by associates to avoid capture,'' said Detective Sergeant Kevan Verry, head of Tokoroa CIB.
"Anyone tempting to helping Bennett avoid detection should think very carefully about this as they run the risk of legal consequences.''
Anyone with information is urged to contact Tokoroa police or Crimestoppers, anonymously, on 0800 555 111.
- APNZ