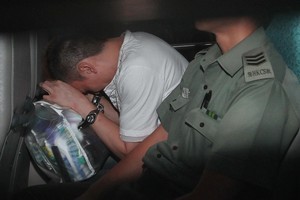 Leo Gao, the so-called runaway millionaire, will remain in custody over Christmas.
No judge was on duty in Rotorua yesterday to hear his bail bid.

Gao and his then partner, Kara Hurring, are alleged to have fled New Zealand in May 2009 after Westpac mistakenly gave him a $10 million overdraft instead of $100,000.
Gao faces 17 charges of theft relating to almost $6.8 million. One is a joint charge with Hurring. The remaining charges, eight of them joint, relate to money laundering.
Yesterday, defence lawyer Ron Mansfield had planned to apply for bail but Gao was remanded in custody after his appearance in the Rotorua District Court because there was no judge sitting. Police are expected to oppose his bail application at his next hearing on January 5.
The 30-year-old was arrested in Hong Kong in September and returned to New Zealand with police on Wednesday.
He appeared in the Manukau District Court later that day.
Outside court on Wednesday, Detective Sergeant Mark Loper said police did not know what Gao had been doing since he left New Zealand. He said Gao had been co-operative on the flight back to New Zealand.
Hurring, 32, was arrested when she re-entered New Zealand earlier this year and is due to stand trial in February.
New Zealand police received notification in the first week of December that extradition approval had been granted for Gao by Hong Kong authorities. Police understand that Gao did not contest the extradition.
- APNZ