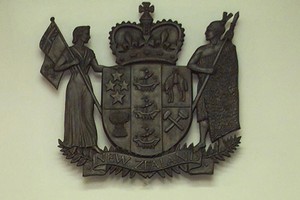 A Flaxmere woman was stabbed in the eye after being kidnapped by two brothers, a court has been told.
The siblings at the centre of the allegations appeared in Hastings District Court yesterday accused of the kidnapping and violent assault of a woman on December 5.
Police allege Sio Muli'ipu, 23, and his brother, Time Finai Muli'ipu, 25, kidnapped the woman from a Flaxmere house before dragging her into a car.
In a summary read by Judge Richard Watson, police alleged the woman was taken to another property where she was "systematically beaten".
The prosecution also alleged Sio Muli'ipu stabbed her in the eye during the assault - which ended only when the Armed Offenders Squad raided the property at 1am on December 6.
It is understood the woman was known to the men.
Sio Muli'ipu entered no plea to kidnapping and multiple violence charges and was remanded in custody until February.
He gestured with gang salutes when being led away.
His brother, Time Muli'ipu, who was charged with being a party to the offending, also appeared yesterday and applied for bail.
Defence barrister Roger Philip told Judge Watson his client "denies the offending in totality".
The hearing was Time's last chance to be bailed before Christmas, he said.
Judge Watson refused bail as it "was not appropriate for charges of this nature".
He continued suppression of any details surrounding the whereabouts of the alleged abduction.
For more articles from this region, go to Hawkes Bay Today