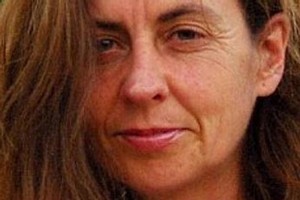 The Christchurch-based engineer who died in Morocco just days after his English wife - both in mysterious circumstances - had racked up debts of $700,000, it has been revealed.
Roger Lamb and his wife Mathilde "Tilly'' died in separate falls in the Moroccan coastal city of Essaouira in August - just four days apart.
Inquests into both deaths are ongoing in England.
The Daily Mail newspaper in Britain has reported that Mr Lamb, 47, had debts of NZ$700,000 at the time of his death.
The paper says that he left more than $1.8 million in his will, which became public last week.
But just $1.1m is left in a trust after his debts were paid off by the estate.
Mr Lamb had bequeathed his estate to his 43-year-old wife Tilly, but now the money will be inherited by the couple's four orphaned sons - who are aged between 9 and 16 - when they turn 25.
Conflicting reports have emerged after the double tragedy, with some witnesses saying there had been a "furious row'' just before Mrs Lamb fell to her death.
The intrigue deepened earlier this month with the emergence of new police statements. They showed how Mr Lamb told local police he had joined his wife at the window when she heard a commotion outside. He says he was with her when she fell.
The father-of-four, who jumped to his death from a luxury hotel stairwell four days later, told police: "I went to the same window to see what was going on, too.
"I tried to find out what was happening too but after my wife [leant] out of the window to identify the persons knocking at the door, she lost her balance and she fell from the window to the ground.
"I tried very hard to catch her, but I failed.''
Mr Lamb, who moved to Christchurch last year after securing work as a geotechnical engineer for city firm GHD, added: "I assure you that I didn't have any disagreement with my wife or any family dispute. I came with her and my sons to spend the summer vacation in Morocco.''
Moroccan police have treated her death as accident and her husband's as suicide. Wiltshire police are carrying out inquiries and a coroner in Britain is expected to hold an inquest within months.
- APNZ