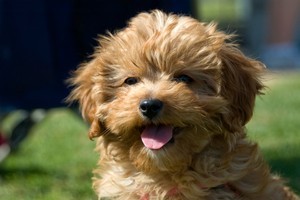 Would you care for a cavoodle this Christmas? How about an axolotl? Santa may stuff one of these in your stocking, if TradeMe searches are anything to go by.
Some popular search terms entered on the site are closely linked to perennial Christmas present ideas, like horses and kittens. But other animals being sought this festive season include the odd - and the often unpronounceable.
TradeMe spokesman Paul Ford said the axolotl - a species of Mexican amphibian - had surfaced on the site's top 200 search terms this month. Ford said other "weirdly popular" search terms entered by internet users were the vizsla, a Hungarian hunting dog; the cavoodle, a Cavalier King Charles spaniel-poodle cross; and the cichlid, a family of fish known for their bright colours.
New auction sales comparing the last six weeks to the rest of 2011 revealed some of the hottest items with surging sales were bird cages, cat toys and guinea pig hutches.
For those who already owned pets - and wished to indulge them, a wide range of accessories were available.
OK Gift Shop store manager Takaaki Yokota said dog bandannas were popular with pet owners at his Auckland shop. Emma Fleming, veterinary nurse at Animalia pet store, said Christmas crackers were among the seasonal gifts on sale.

New World spokeswoman Antoinette Shallue said some pet gift suppliers reported sales increases of 298 per cent this month. Shallue said products selling well included rawhide crackers for dogs and Christmas stockings filled with assorted toys and treats for cats and dogs.