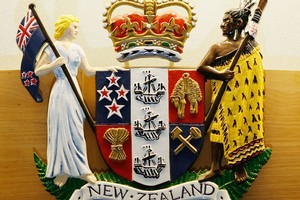 A businessman facing sex and assault charges is being allowed to travel to China on bail.
Shaowei Hua appeared at the Auckland District Court today and is facing three charges of indecent assault and one of assault with intent to commit a sexual violation.
He is also accused of taking a woman away "with her consent obtained by fraud" to have sex with her.
The 48-year-old had been out on bail and had surrendered his passports.
But his lawyer, David Jones QC, said his client now needed to travel to China for business.
"He is a New Zealand citizen and he has been a citizen since 2008. Essentially, his family moved here and he has no family in China."
Mr Jones said the flight was booked before the alleged incidents took place.
He said his client was due to fly out tomorrow and he would be coming back on December 30.
Police opposed the application on the grounds that the man was a flight risk and his alleged offending was serious.
Judge David Harvey said under normal circumstances he would be "most reluctant".
"The opportunity to not come back and answer the charges is very high."
He said the District Court did not have the same powers as the High Court, which could ask for a bail bond.
But he said because Hua's family was in New Zealand he would grant the bail variation.
Judge Harvey allowed him to pick up his New Zealand and China passports from the police.
He also suspended a curfew condition while Hua was out of the country.
Hua is due back in court next month.
- APNZ