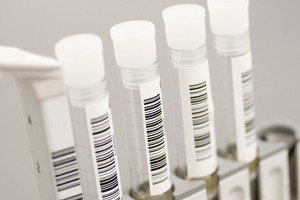 Canterbury District Health Board is promising to help staff at Medlab South find new jobs after 145 employees were told yesterday they would made redundant from April.
The news follows the loss of a 60-year laboratory contract with the Canterbury District Health Board, which has instead been awarded to Southern Community Laboratories.
Board planning and funding general manager Carolyn Gullery said they were also focused on helping staff find new positions.
The Canterbury District Health Board were clear that we should work towards ensuring that the vast majority of Medlab South's staff are assisted in finding suitable work at Southern Community Laboratories or can take up opportunities elsewhere in the Canterbury health system,'' she said.
With the expansion of Southern Community Laboratories an estimated additional 88 fulltime staff would be recruited and with anticipated vacancies at Canterbury Health Laboratories and there would be close to 100 full time roles, according to the Health Board.
The board made the announcement three days ahead of schedule and all parties wanted to keep staff informed ahead of speculation about job losses, said Ms Gullery.
"We understand how important this is for people, which is why we want to say what we can as soon as we can. Our main purpose throughout the transition process will be to retain valuable people and their skills within our health system.''
The existing contract with Medlab will continue until 31 March 2012.
Extensive earthquake damage to laboratory buildings and the expiry of contracts prompted the the board to review its laboratory services.
Under the new two-lab system, from April 1, Canterbury Health Laboratories will focus largely on hospital work and complex tests, while the laboratory will service most of the community demand, mainly from general practice.
- APNZ