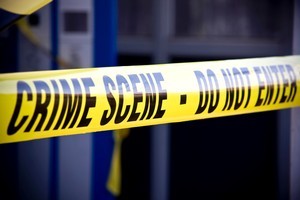 Police are hunting for a killer of a New Zealand woman in her Melbourne home.
Linda Parker, 53, was found dead in her unit in Doveton after neighbours heard screams and a van speeding off in the middle of the night.
Police said the mother of two died of multiple stab wounds about 12.50am yesterday but the weapon has yet to be found.
It is understood Ms Parker's body was found by her teenage daughter, Nicky Sweet, who lived with her.
Detective Senior Sergeant Stephen McIntyre said police had not made any arrests. "We're ... trying to identify motives, but it's early days," he told the Herald Sun. "We're trying to track any movements to and from the address."
Detective Inspector John Potter told The Age newspaper police had formally interviewed a 17-year-old girl over the death, but could not discuss the girl's relationship with the woman.
The girl is not being held in custody.
Neighbours described the home as the scene of frequent arguments.
Sheila O'Brien said she was woken by a van speeding away.
"I thought that was a bit strange and one of my neighbours heard someone in the backyard."
Another of Ms O'Brien's neighbours heard screaming. "And then she saw her dead ... she's very, very shaken up by what she saw."
Ms O'Brien said she had been good friends with Ms Parker since she moved into the Ministry of Housing units "many years ago".
"She always stopped and talked to me and asked me how I was. It was a dreadful, dreadful shock. She was really lovely and will be missed a lot."
Ms O'Brien said she hadn't slept since she heard the news about Ms Parker's death and it had been a "bad day" for the neighbourhood.
Ms Parker worked as a cleaner at the nearby Dandenong Plaza. A cat and a cockatiel in Ms Parker's house were put in the care of a friend.
Nicole Tiley described Ms Parker as an "amazing friend and mother".
"Still doesn't feel real ... who could of done that to such a beautiful and caring person ... you are gonna be missed so much," she wrote on Facebook.
She told Ms Sweet to keep her head up. " ... remember your mum will be looking down on you and she would be proud."
- additional reporting: AAP