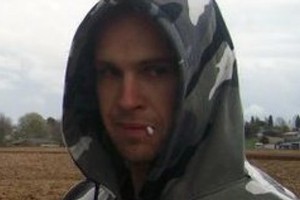 Police want to hear from anyone who saw a man walking along a rural Taupo road last Tuesday evening before he was hit by a car.
Wairangi Luke Maika, aged 29, died after being hit by the car on Forest Rd, north of Taupo, about 9.20pm last Tuesday.
He was rushed to the intensive care unit at Waikato Hospital but died on Saturday.
Senior Sergeant Fane Troy said Mr Maika was probably returning to his Mokai home where he lived with his mother when he was hit on the 100km/h sealed stretch of road that services the Mokai dairy factory.
He said previous reports that the incident was a hit-and-run were incorrect and that the man driving the car got out to help Mr Maika after colliding with him.
"It was this young fella coming back from work who hit the guy and he was pretty distraught about it ... he did try and help the man," he said.
Mr Troy said the investigation into the circumstances of the crash was continuing. He said there were varying reports about Mr Maika's possible movements and police were seeking anyone who may have seen him on the day of his death.
"We are after people who may have seen this guy walking around the area throughout the day. We have had different reports about this guy walking around the area about six in the morning and around lunchtime."
Mr Maika was the eldest son in his family and one of four siblings. His funeral was held yesterday.
His death has been referred to the coroner.
Meanwhile, the farm worker who died in the Waikato when his car hit a bank, rolled and struck a power pole at a rural intersection east of Waharoa has been named as Gene Stantiall, 26.
Mr Stantiall, who was able to get out of his car, died at the scene last Thursday.
He became a father of a young son last month and his death is the 50th on Waikato roads this year, which takes the toll to two more than at the same time last year.
Anyone with information about Mr Maika's movements last Tuesday can contact Constable Tina Mitchell-Ellis at the Taupo Police Station on (07) 378 6060.