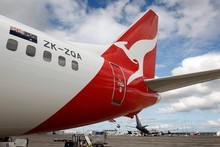 Australian tourists, including a group of students, have been targeted in two separate robberies.
An Australian psychologist and his family had been in Rotorua only a few hours when their campervan was broken into and possessions worth more than $10,000 stolen.
Clinton Schultz said their van was cleaned out while they were at a birthday party. "Everything was gone."
Three Australian students on holiday in Hawkes Bay were robbed of $218 by men who leaped out of a car on Napier's Marine Parade and demanded cash.
James Eric Orr, 20, of Napier, pleaded guilty to aggravated robbery when he appeared in the Napier District Court. He was remanded on bail for sentencing next month.