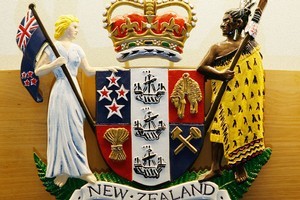 An arrest warrant has been issued for a Tauranga man who has avoided court officials after failing to pay hundreds of thousands of dollars owed to his family as well as lawyers' bills.
This is the first case in which the Official Assignee has had to seek an arrest warrant because a bankrupt has failed to disclose his or her financial position.
Lewtyn Michael Scott has been involved in a long-running dispute over the sale of a family farm after a judge found a deal he did with his mother to buy part of the farm - called "Tombstone" - was flawed and later ordered it be undone.
The dispute between Scott, his mother, Rosemary Scott, and three sisters - Lee McNeilly, Alison Scott and Cara Clare - has been before the courts since 2005 and appealed several times by Lewtyn Scott.
The Tauranga engineer was adjudicated bankrupt on July 22 this year by the petitioning creditor, Tauranga-based solicitor David Simpson, who had acted for him.
Mr Simpson confirmed he had lodged a petition with the court to chase up unpaid barrister fees of about $30,000 which over time escalated to about $60,000.
Other creditors include Lewtyn Scott's family, who are still waiting for him to pay some of the $409,458 in court costs awarded to them last year as a result of various appeals and court actions he instigated, and several of his legal advisers.
Authorities have confirmed there is a warrant out for his arrest after he failed to appear in the High Court at Hamilton two weeks ago. Since being made bankrupt the authorities have been unable to examine his financial position despite several attempts.
An earlier order was issued in October after he failed to appear for examination before the Official Assignee in August.
The issue stems around Scott acquiring a half-share in the estate when he returned from Britain in 2000 to take over the running of the farm. A judge found it unfairly advantaged him and ordered the deal be undone. The farm has since been sold.
In 2008, Justice Lynton Stevens in the High Court at Tauranga said the "regrettable falling-out between family members" had "tragic elements".